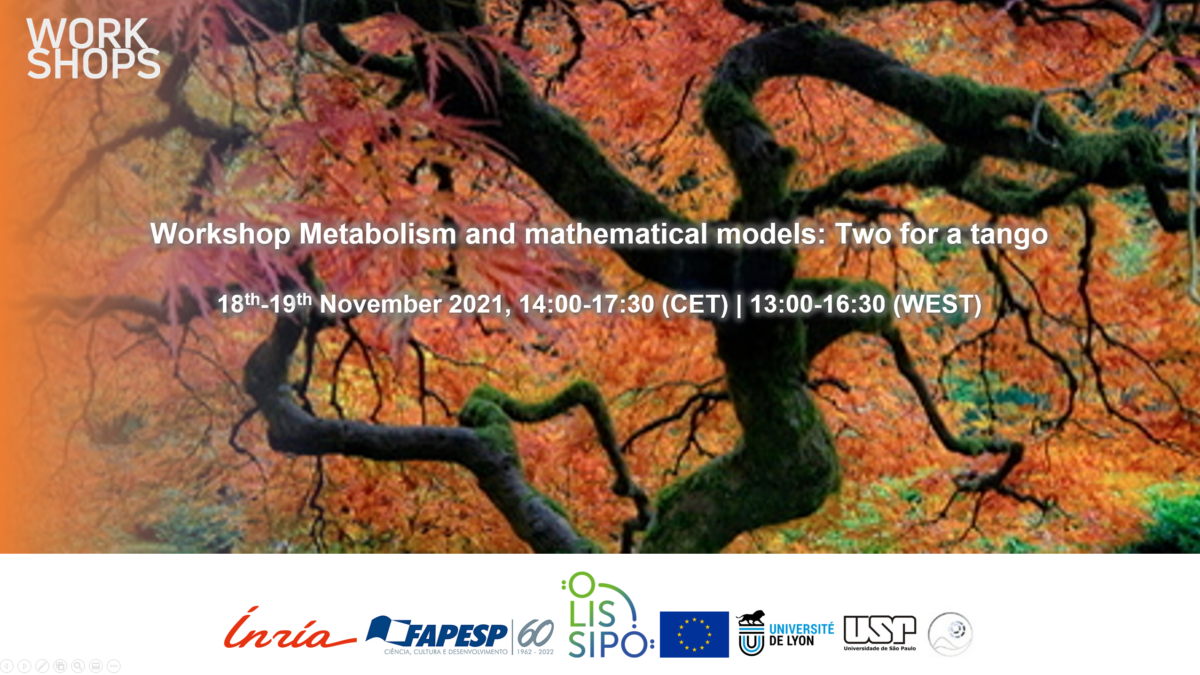 Workshop Metabolism and mathematical models: Two for a tango
The topic of this workshop is metabolism in general, with a special focus, although not exclusive, on parasitology. Besides an exploration of the biological, biochemical and biomedical aspects, the workshop will also aim at presenting some of the mathematical modelling, algorithmic theory and software development that have become crucial to explore such aspects.
Agenda: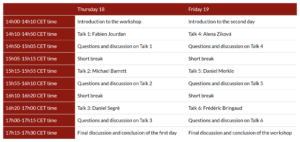 Nov. 18th
Talk 1: Fabien Jourdan, Inrae Toulouse, MetaboHUB, France
Making sense of metabolic profiles using network science and knowledge graphs.
Talk 2: Michael Barrett, University of Glasgow, Scotland
Metabolomics of drug response in trypanosomes and leishmania.
Talk 3: Daniel Segrè, Boston University, US
Using computational models to help design synthetic microbial communities.
Nov. 19th
Talk 4: Alena Ziková, Institute of Parasitology, Czech Academy of Sciences, Czech Republic
Unexpected metabolic flexibility of mammalian forms of trypanosomes.
Talk 5: Daniel Merkle, University of Southern Denmark, Denmark
Graph Transformations and Algorithmic Cheminformatics for an Atom-Level Modelling of Metabolic Networks.
Talk 6: Frédéric Bringaud, University of Bordeaux, France
Adaptation of trypanosomes to available carbon sources and carbon source preference.
Registration is now closed. However, we set up a parallel YouTube system where those not registered will be able to connect to follow a live broadcast of the Workshop:
See you all there!
___
This workshop is being organised by the Inria European Team Erable in the context of OLISSIPO and another project which involves a partnership with the University of São Paulo (USP), in São Paulo, Brazil, more specifically the Institute of Mathematics and Statistics (IME) and the Institute of Biomedical Sciences – Inria Associated Team Capoeira.