November 2021
Workshop Metabolism and mathematical models: Two for a tango
18-19th November 2021
This workshop is being organised by the Inria European Team Erable in the context of OLISSIPO and another project which involves a partnership with the University of São Paulo (USP), in São Paulo, Brazil, more specifically the Institute of Mathematics and Statistics (IME) and the Institute of Biomedical Sciences – Inria Associated Team Capoeira.
More information coming soon.
February 2021
OLISSIPO Kick-off Meeting
On 9th February, the Kick-Off Meeting of OLISSIPO project was held online with 26 participants including PIs and staff administrative from the consortium and officers from European Commission. During the KoM the first year's activities were defined and mitigation measures to be taken due to the COVID-19 pandemic outlined.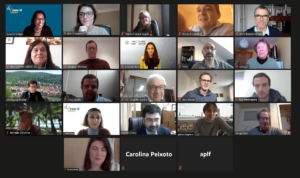 ---
MAY 2021
OLISSIPO Twin Seminars
"Sparse regularization for multi-omics data" with Susana Vinga (INESC-ID/IST) & Valentina Boeva (ETH Zürich)
---
JUNE 2021
OLISSIPO Week
The OLISSIPO Week had 27 speakers and more than 30 participants. It took place on a virtual mode and its main aim was to facilitate the interaction among members of the four partner institutions, to create synergies and accelerate project activities.
Thank you all for your participation!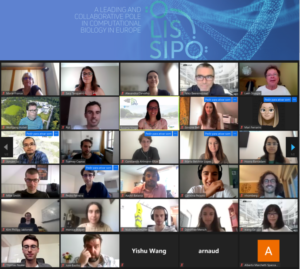 ---
JULY 2021
OLISSIPO hosted the project Inaugural Workshop on Computational Cell Biology, which was held virtually on July 20th, 2021. The workshop involved four speakers, experts in the fields of Computer Science and Computational Biology: Professors Rolf Backofen, Susan Holmes, Dana Pe'er and Luay Nakhleh.
More than 140 participants joined our event. Thank you!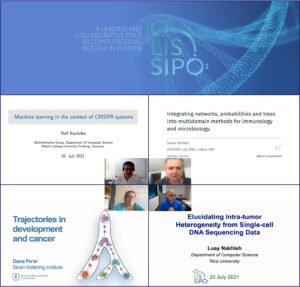 September 2021
OLISSIPO Twin Seminars
"Towards the clinical utility of polygenic risk scores" with Ana Teresa Freitas (INESC-ID, IST and HeartGenetics) & Michael Inouye (Baker Institute, University of Cambridge and Alan Turing Institute)
The members of OLISSIPO are actively involved in the Lisbon Unit for Learning and Intelligent Systems (LUMLIS), a unit of the European Laboratory for Learning and Intelligent Systems (ELLIS), hosted at the Instituto Superior Técnico (IST) of the University of Lisbon (UL).
Joint events will be listed here throughout the project.